Over 300 ready-made scripts that are pre-downloaded on the server and made available for all customers of Web Hosting Thailand, can be easily installed onto your website in 1 click. The variety of programs are available and enough to start your online business in almost every business category such as Blogs, Micro Blogs, Portals, CMS, Forums, Image Galleries, Wikis, Social Networking, Ad Management, Calendars, Gaming, Mails, Polls and Surveys, Project Management, E-Commerce, ERP, Guest Books, Customer Support, Frameworks, Educational, Database Tools, Music, Video, RSS Feeds, File Management, etc.
Free scripts that are available for a 1-click install on these web hosting plans, i.e. 50GB, 80GB and 120GB. Easy to install and run a professional web site in minutes.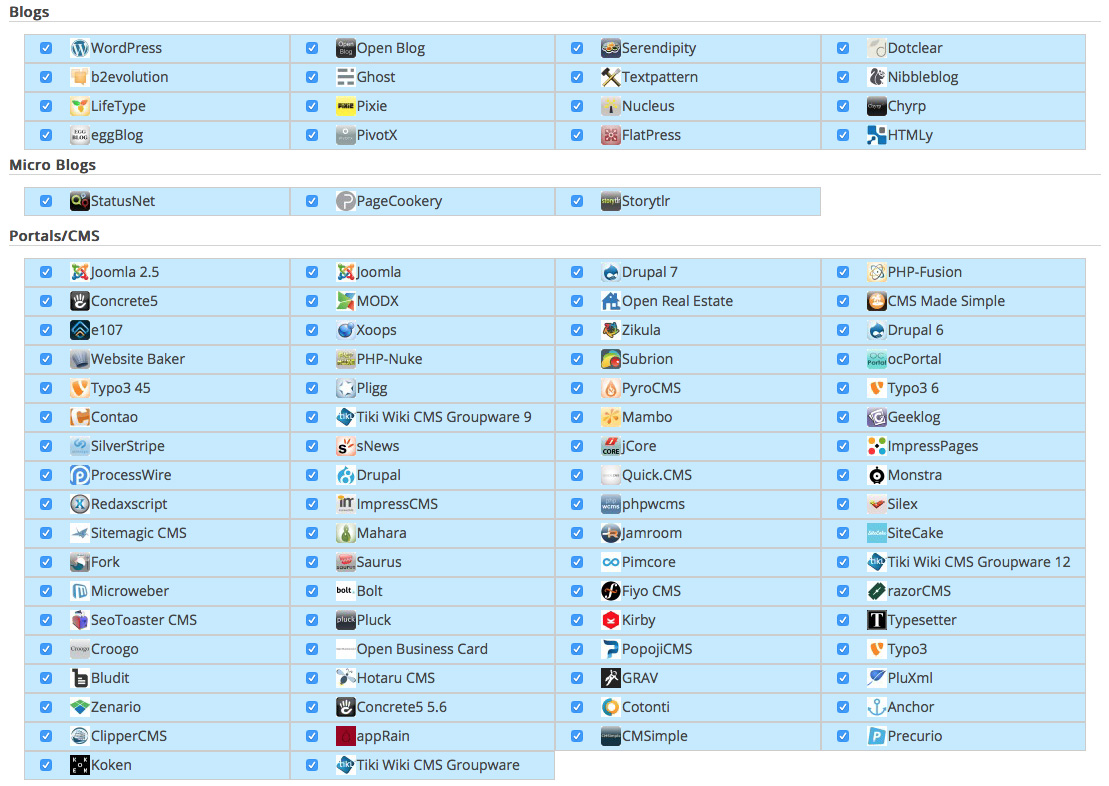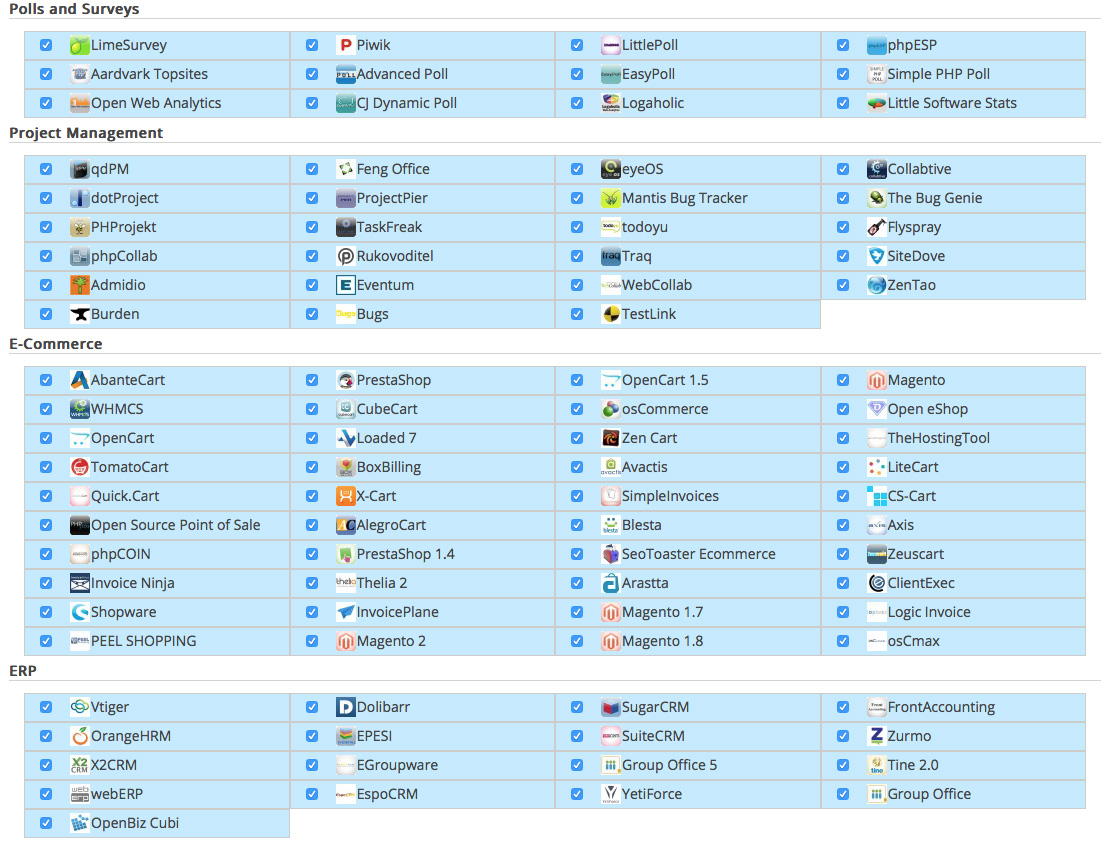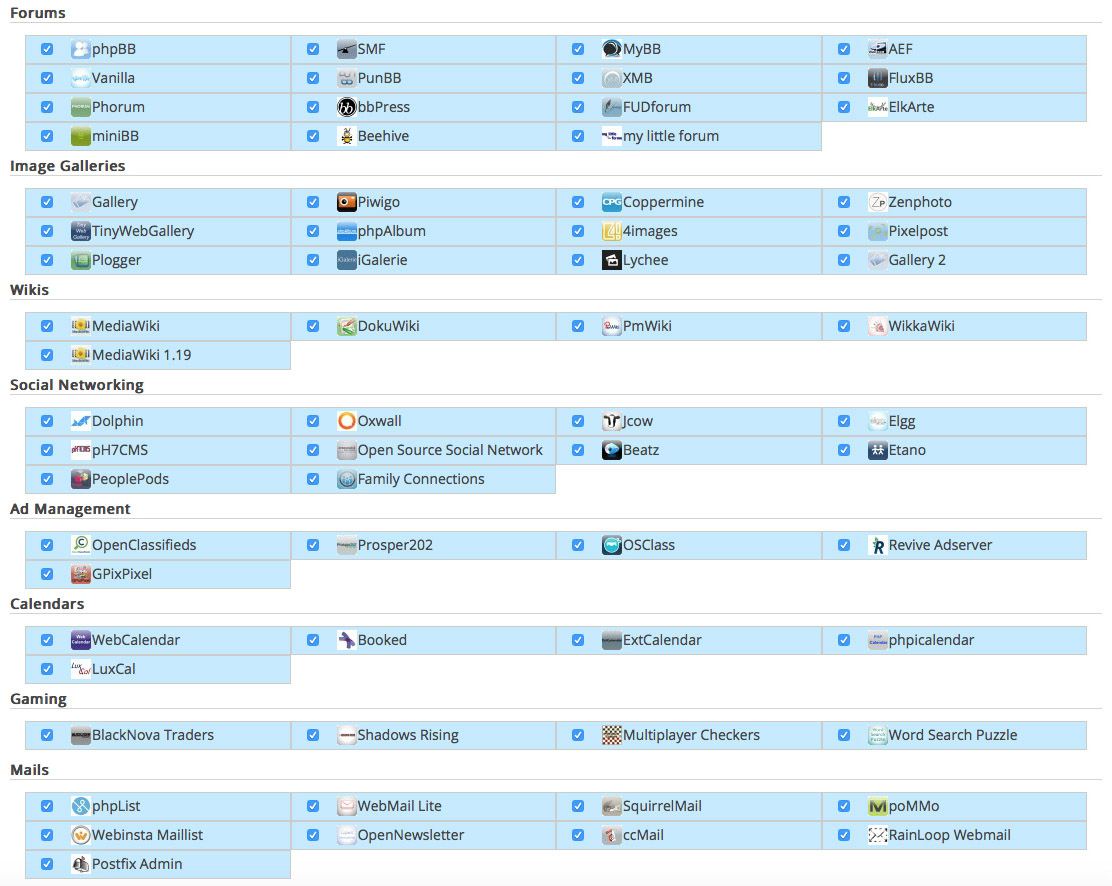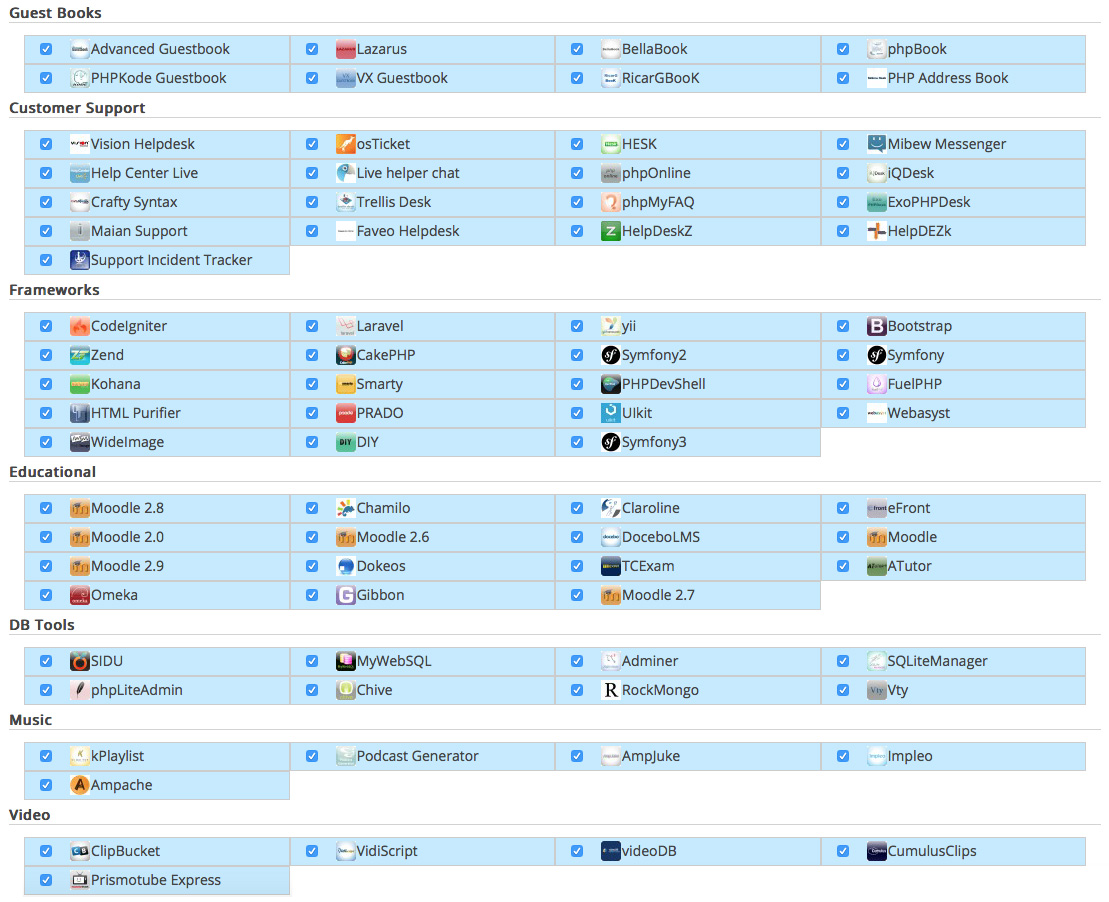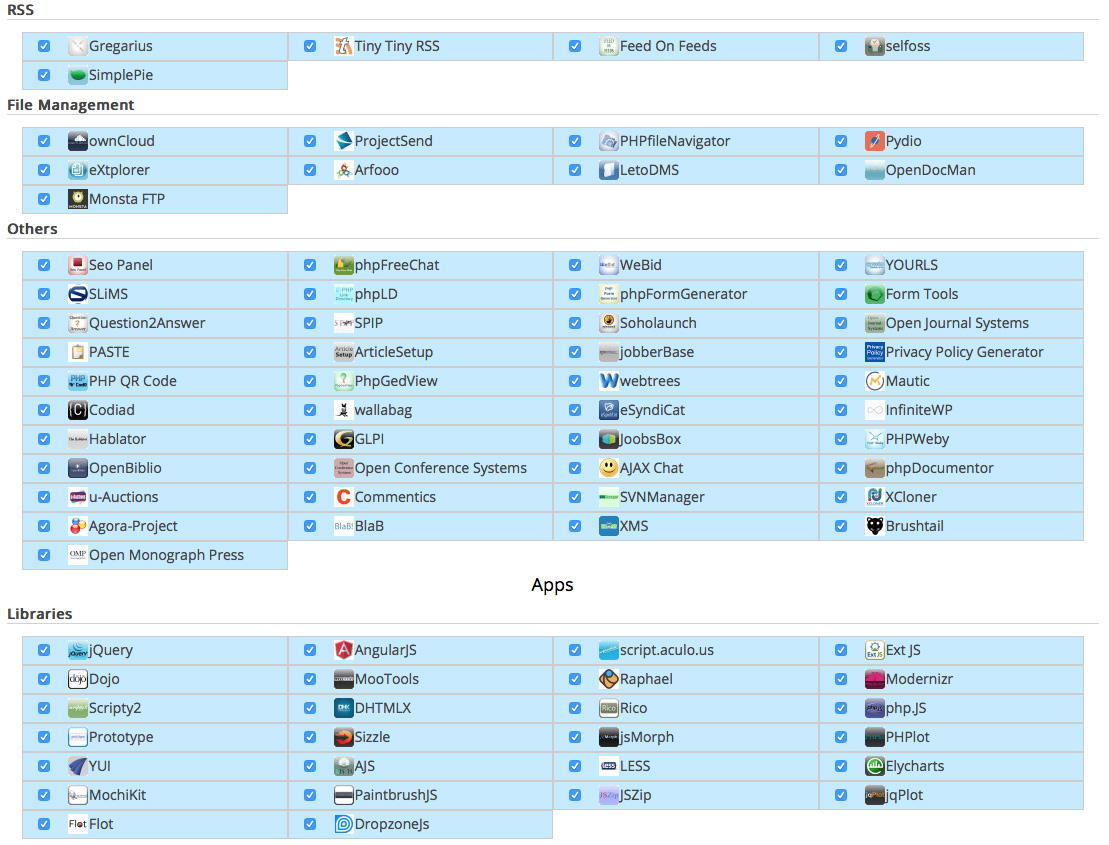 The following scripts are for 20GB ECO Hi-speed Plan only.
Blogs:
WordPress, Open Blog, beevolution, Ghost, Textpattern, Serendipity
Micro Blogs:
StatusNet, PageCookery
Portals / CMS:
Joomla, MODX, Xoops, PHP-Nuke, Drupal, ImpressCMS, Open Real Estate, Concrete5, PHP-Fusion, CMS Made Simple, Mambo, Sitemagic CMS, Hotaru CMS, Open Business Card, SikeCake, Zenario, razorCMS, Open Business Card
Polls and Surveys:
LimeSurvey, Piwik, LittlePoll, phpESP
Project Management:
Flyspray, Feng Office, eyeOS, Collabtive, Eventum, WebCollab
E-Commerce:
AbanteCart, PrestaShop, OpenCart, osCommerce, Magento, CubeCart, Open eShop, Zen Cart, TomatoCart, Avactis, SimpleInvoices, Axis, Zeuscart
ERP:
SugarCRM, SuiteCRM, OrangeHRM, SugarCRM, FrontAccounting, EPESI
Forums:
phpBB, Vanilla, SMF, Beehive
Image Galleries:
Gallery, Piwigo, iGalerie, Coppermine, Lychee
Social Networking:
Dolphin, Oxwall, Beatz, Family Connections, Etano, PeoplePods, Elgg
Calendars:
WebCalendar, Booked, ExtCalendar, phpicalendar, LuxCal
Gaming:
BlackNova Traders, Shadows Rising, Multiplayer Checkers, Word Search Puzzle
Mails:
WebMail Lite, ccMail
Guest Books:
Advanced Guestbook, Lazarus, BellaBook, phpBook
Customer Support:
osTicket, phpOnline, HelpDeskZ, Support Incident Tracker, HelpDEZk, Maian Support
Frameworks:
Bootstrap, CakePHP, PRADO, Ulkit, Symfony3, FuelPHP
Educational:
Moodle, Omeka
DB Tools:
Adminer
Music:
Ampjuke, Impleo
Video:
ClipBucket
File Management:
PHPfileNavigator, Monsta FTP
Others:
Seo Panel, PHP QR Code, u-Auctions
Apps:
JQuery, Dojo, AngularJS